Top 10: German Female Instagrammers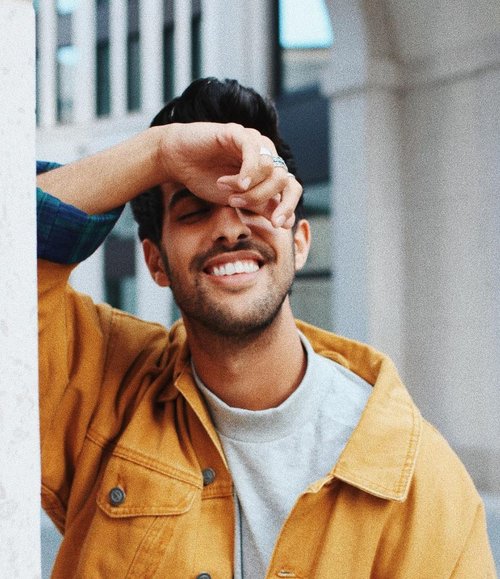 Also, be sure to check out our top 10 list of german male influencers.
At CROWD.Agency we love ranking our favorite digital influencers, helping our clients choose the best possible options for their social media campaigns.
Germany has always been a cultural hub brimming with talented creators who share a unique window into their worlds.
Our work with top Instagrammers and YouTubers have helped millions discover our brand partners, helping impact beauty, fashion and lifestyle trends across the globe. Despite a difference in content, these influencers share one thing in common, they know how to tell their story to millions of German fans.
We selected a few of favorite female influencers for this weeks Top Ten roundup.
1. Caroline Einhoff
Over one million fashion fans follow Caroline Einhoff's stylish Instagram updates making her one of Germany's most successful lifestyle instagrammers.
Einhoff's engagement continues to grow with over 40k fans liking her updates. Pushing endorsements for Abbott Lyon and Lascana, she travels the globe in stylish looks that would make a fan girl out of anyone.
2. Caroline Daur
In her shots, Caroline Daur documents her latest outfits and gives a shoutout to her fave fashion brands including Dior and Louis Vuitton.
One of the most influential fashion Instagrammers in Germany, she has an editorial approach to content which is any marketers dream. No stranger to sponsored endorsements, she's worked with global brands like H&M, Revolve and Net-A-Porter.
3. MadameTamTam
Clocking in over 170,000 YouTuber subscribers, Madame Tam Tam is a very popular German beauty guru with a great Instagram following.
Her videos feature tutorials, products reviews and makeup hauls, which quickly rake in several thousand views. Past brand partnerships include YSL Beauty and Garnier.
4. Ema Louise
With nearly 600k subscribers Ema Louise's loyal fans comes back regularly for videos featuring makeup tutorials, skincare routines and beauty hauls.
She's big on new products and loves incorporating discovery into her videos, helping introduce her loyal following to the things she loves. An ideal choice for brands looking to influence the German beauty market.
5. Klein aber Hannah
With over 200,000 subscribers, Klei aber Hannah is also one of Germany's best-known YouTube personalities.
This YouTuber makes a range of videos, including opinionated vlogs and comedy skits – all of which her loyal fans love.Klein aber Hannah has also worked with global brands in the past including unexpected partners like Ikea.
6. Lena Meyer-Laundrut
While music is her first love and what she's best known for in Germany,
Lena Meyer-Landrut also has an extremely popular Instagram account, making her a key social influencer for campaigns targeting the German market. Promoting a range of brands on her profiles, she's recently worked with L'Oreal, Levi's and the Global Citizen Festival.
7. Pamela_RF
Mixing fitness and fashion, Germany's Pamela Reif is one of the most followed talents on our list with over 3 million followers.
The countries most famous fitness guru, she's been tied to dozens of sports and fitness related campaigns, helping ignite the purchases of her fanbase. She recently partnered with Juvia Collection, producing a post that secured over 100k likes.
8. Anni
Anni is a fashion blogger behind the popular Fashion Hippie Loves.
On the site she talks beauty, fashion, travel, lifestyle and even offers fans a peak at her interior projects. Featuring bright, colorful images showing her favorite outfits, her Instagram is stylish and well curated.
9. Jacqueline Mikuta
Following a path of fashion, travel and rock and roll to create Mikuta,
Jacqueline's instagram features a well travelled live, but one where the star of the adventure is rarely shown face front. The experience of her photos allows her almost 1M followers to insert themselves better into the journey through a high-quality sophisticated look.
10. Maria Astor
A diary which sometimes tackles serious topics, Masha has been promoting her life since starting her site in 2010.
Mixing travel, beauty and stunning images, this German Instagrammer is definitely one who always stays true to herself.
To help you build your influencer marketing strategy visit our website CROWD. or send us an email to hello@crowd.agency.