CROWD. Goes Back To School
During the months of September and October, our team visited two historical Dutch universities as expert speakers on influencer marketing.
University of Amsterdam
Our GM, Vicki Frid, was invited to UvA to kick off the new season of Communication Science on the Spot by speaking on influencer marketing.
What is Communication Science on the Spot?
Five times a year, the Graduate School of Communication hosts a colloquium series. During these sessions, a communication professional is interviewed by a Graduate School lecturer or researcher. This time it was Dr. Tatiana Domingues Aguiar that sat down with Vicki to discuss social media, digital branding, and influencer marketing.
What did we talk about?
Vicki discussed the first steps of her career in New York, and explained how and why she made the decision to relocate to Amsterdam to join CROWD. The students were eager to learn about how we approach influencer marketing in a strategic manner on all social media platforms while targeting various audiences and stimulated a very lively conversation. Vicki aimed to add to and make real world sense of some of the concepts the students have been discussing in their classes and answered questions regarding authenticity, FTC guidelines, engagement rates and the future of influencer marketing.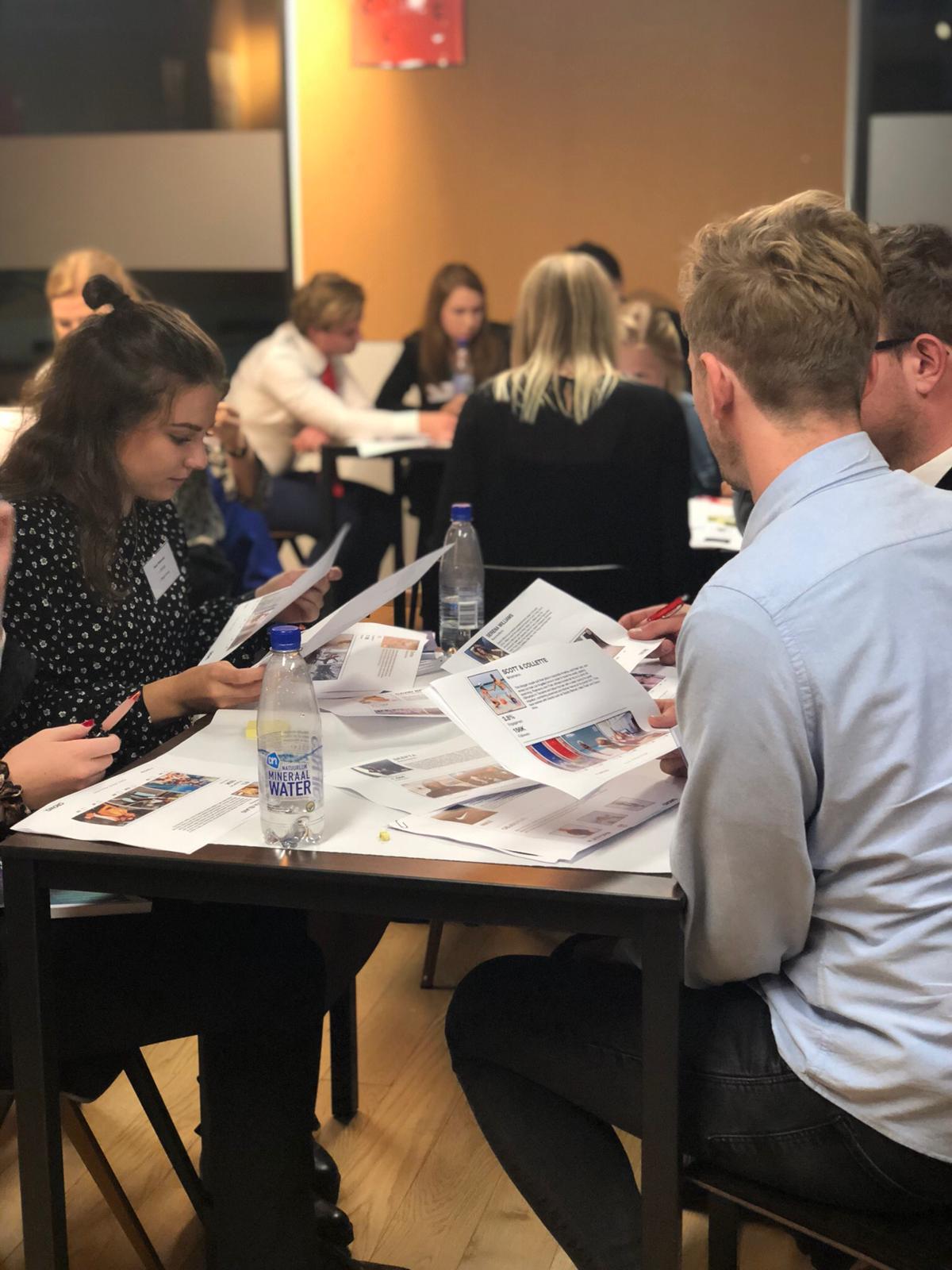 "We had great classes coming in that were highly energetic and keen to learn new things. To me it was very interesting how people approach a campaign from different angles"
MARTIJN, CREATIVE DIRECTOR AT CROWD.
University of Groningen
In October, our team of experts left our Amsterdam offices for an afternoon, to drive to Groningen for ComMa Congress 2018.
What is ComMa Congress?
The ComMa conference is organised by members of Commotie, the student associations from Communication & Information Sciences in Groningen, and the MARUG, the marketing association of the Rijks University. At the conference the communication side of marketing is highlighted, with this year's theme being 'Context is king. Personalize. Influence. Convert.'
The most successful campaigns are the ones that engage individuals with customised and contextually relevant experiences to inform their decision making process. The conference focuses on the challenge of understanding where they are, what they are doing, and what they are likely to do next.
What was the format of our workshop?
Our Creative director, Martijn Zijerveld, and our Account Manager, Maria Vasbotten, were invited to let the students experience influencer marketing through a hands-on workshop.
In teams, the students created a strategy for an actual brand, fulfilling different objectives and presenting their influencer marketing pitches. Through this creative exercise the students understood that creating a strategy based on a set goal is without a doubt a fundamental and essential step that every marketer should take.