5 Easy Ways To Make Your Brand Stand-out During The Winter Holidays
November officially marks the start of the holiday season.
This period naturally encourages a rise in sales, but it is also one of the most competitive times of the year for brands. Having a social media strategy that stands out is key to making sure that all the traffic is directed to your website and not to your competitors.
Below we've listed 5 easy ways to make sure you keep your social media marketing visible and don't get lost in the 'white noise' of winter.
Go live
A study found that nearly 95% of brand and retail executives say live video is an important part of their marketing strategy this year. Unlike regular recorded video--which is edited, scripted, and mostly errorless--live video is raw, uncut, transparent, and authentic. It offers the greatest benefit for customer and employee engagement as it brings a human element to digital marketing, which naturally drives better engagement rates and longer viewing time among consumers. From Periscope to Facebook, boost brand buzz through Q&As, behind-the-scenes footage, event coverage, and how-to tutorials.
2. Get your influencers on board
The hip cousin to celebrity endorsements, influencer marketing, has become an industry standard. Influencers are basically the gift that keeps on giving.
Whether your brand seeks for brand repositioning, lead generation, product or brand awareness, digital influencers are your way to go. Partner with a credible influencer to have him or her take over your brand's Instagram account in the lead up to a seasonal holiday, driving brand awareness to increase engagement and sales for your seasonal promotions.
3. Press that record button
…or get your graphic designers to work. It's no secret that online video, in general, is skyrocketing. According to a report from HubSpot Research, more than 50% of consumers want to see videos from brands more than any other type of content. Not to mention that video is within reach for businesses of virtually any size — team and budget, alike.

Tip: Decide the objective of your video beforehand. The key benefit of live videos is the ability to build an authentic connection with your audience. However, live videos aren't suited to all brand messages. If, for example, you have a specific sales message you want to push, this may be better suited to a pre-recorded video.

4. Leverage your loyal customers

According to Nielsen, 92% of consumers believe recommendations from friends and family over all forms of advertising. — making 'user-generated content' the obvious way to go. This technique is nothing more than the good, old Word-of-Mouth, the most valuable form of marketing. Having 100 loyal fans that truly love your brand is far way more effective than having 10,000 "fans" who signed up in a competition just to win some freebies.
Create a hashtag to connect your loyal customers and encourage people to post relevant content, which you will later re-share.
5. Host an event - and don't forget to share it online!
There are endless opportunities for brands to tap into the hype, traffic, and buzz surrounding the holiday season and host their own dedicated in-store event. This is a valuable way to take your followers along for the ride, whether in person or online.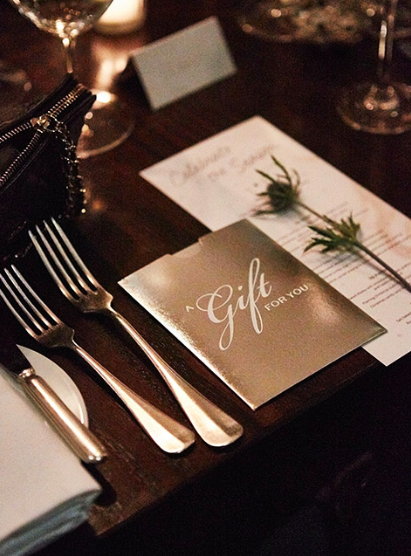 To celebrate the beginning of the festive season Willis invited their favorite influencers to dine together and talk about their new collection.
Tip: Why not combine events with digital influencers? Making influencers a key part of an event will allow customers to engage with your brand through social media and IRL. Not to mention, you can repurpose all the influencer content and push it through your brand's social media channels.

That's just five simple, yet effective ways to elevate your social media marketing above the holiday chaos.
If you want to unwrap a few more of our ideas and dive into the influencer marketing world, get in touch!